code
Newbie Card Redemption

Server:

To receive your Newbie Card gift code, first select your server and click the Redeem Code button above.

You should receive some text on the page which reads "Your code is," followed by your unique Newbie Card gift code. Write this down, log into the game, and follow the instructions below.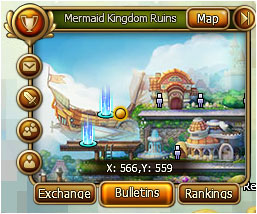 Click the Bulletins button located just below the mini-map.


Select the Gift Packs tab in the Bulletins panel.



Lastly, input your gift code and click the Redeem button. You will then receive the following items:

• Small MP Pack x5
• Small HP Pack x5
• Teleportation Talisman x10
• Double Star Spirit Card x1
• Power Medicine x5

Note – Gift codes may only be used once.